Eager Disney fans were already in line early Thursday morning waiting for the reopening of Downtown Disney after it closed temporarily due to the coronavirus pandemic.
More than a dozen guests were waiting to walk through Downtown Disney five hours ahead of the scheduled reopening time.
The district's new operating hours will be from 10 a.m. to 8 p.m. daily, though hours for individual businesses may vary.
Disneyland Resort announced last month it is delaying the park reopening, but Downtown Disneyland welcomes back guests with several new measures in place to ensure the health and safety of visitors and cast members.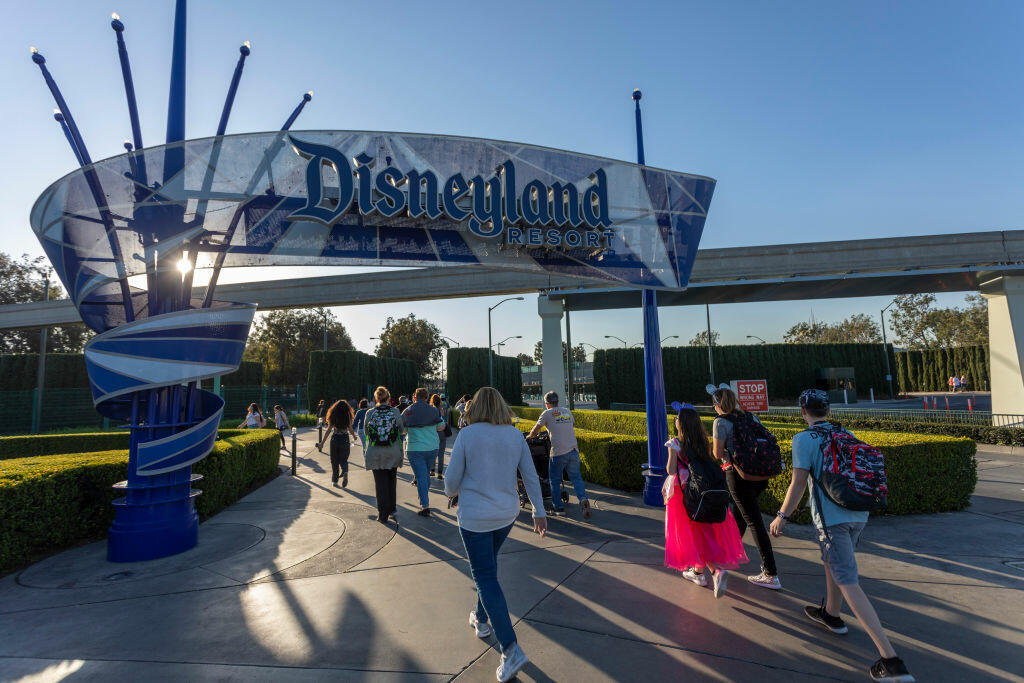 Guests will have their temperature checked upon entry. Face coverings and social distancing requirements will also be in place, according to Disney's website. There will also be an increased focus on cleaning and sanitation, including new hand washing stations in key areas.
Downtown Disney will have limits on capacity and parking. Guests will be directed to self-park at the Simba lot at Disneyland Drive and Katella Avenue.
There is no new date on when the Disneyland Resort will reopen.
Photo credit: David McNew/Getty Images