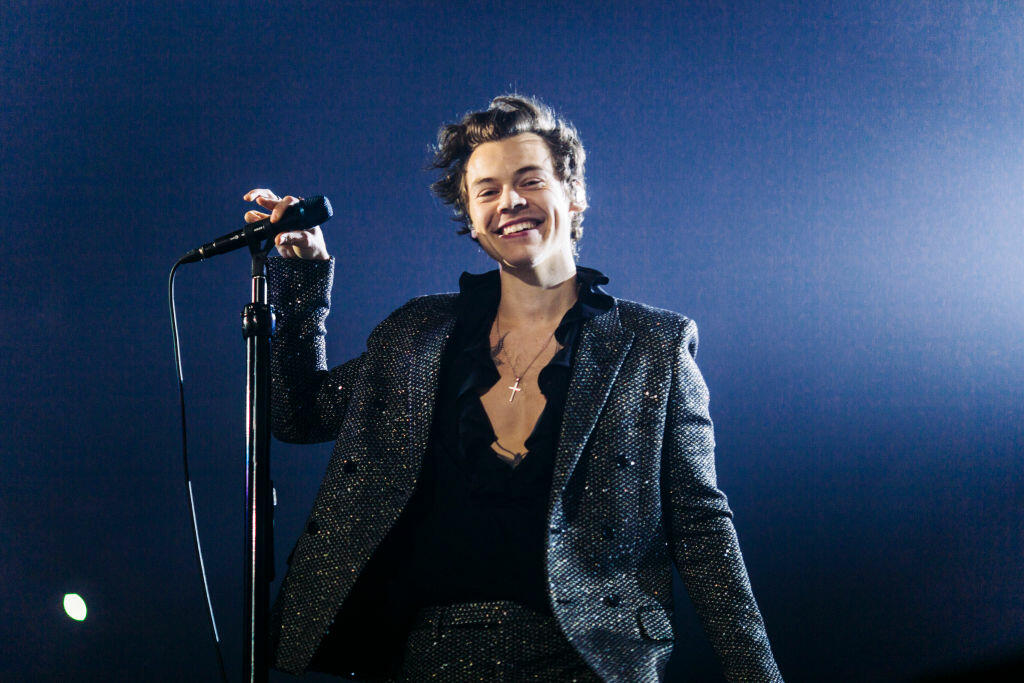 Harry Styles is teaming up with the Calm app for #DreamWithHarry, a soothing reading by Harry himself coming this Wednesday.
They teased it with a tiny snippet of what's to come on July 8th saying "Hello, I'm Harry Styles." Obviously, fans are losing it online!
Calm first sent the internet into meltdown by posting a watermelon emoji, and if the clue wasn't enough, the 'Watermelon Sugar' singer liked their Instagram post.
Teasing the watermelon emoji along with a book and a bed, it was clear Harry Styles is going to be reading something for us!
Naturally, fans are wildly speculating about what Mr. Styles will be dropping by to do, with some suspecting he'll read a calming bedtime story, and others wondering if he'll be doing some good ol' ASMR.
Fans are speculating what he will be reading and one rumor suggests he'll be reading the children's book Louis the Fish, which has a special connection to the story from the music video of "Adore You," where he frees a fish into the ocean.
Whatever he ends up reading, we know it's going to be amazing!
Photo credit: Handout/Helene Marie Pambrun via Getty Images