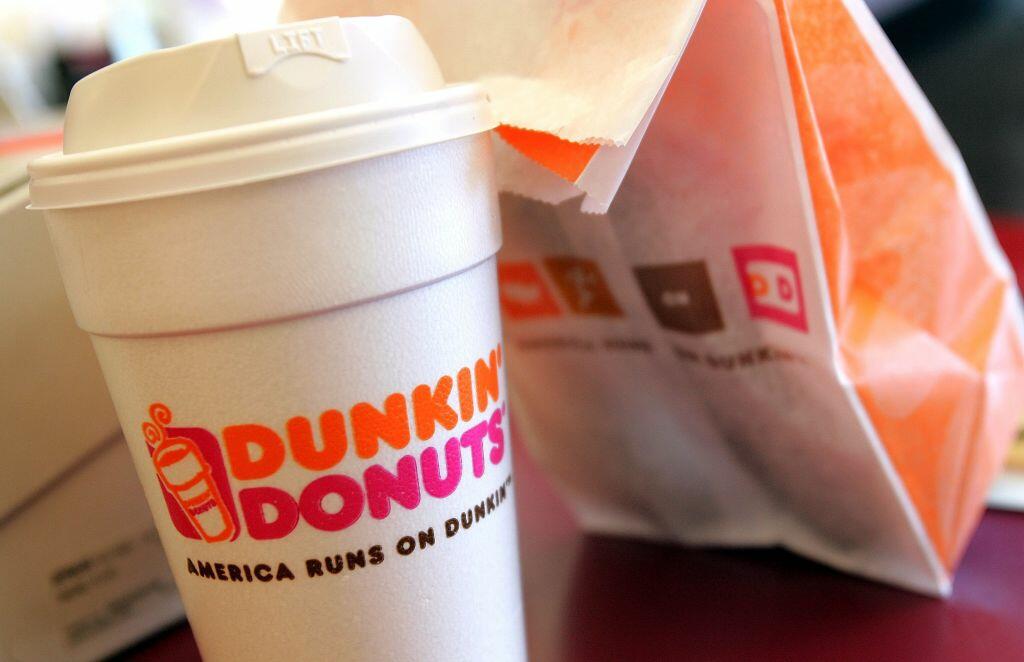 If you've ever had the mint chocolate iced coffee at Dunkin' and wish you had a stash at home, well your dreams are coming true!
Dunkin' now sells bottles of Chocolate Mint Iced Coffee in an exclusive partnership with Dollar General.
Dunkin' announced the release of this new bottled drink earlier this week on Twitter, which it called "a decadent mix of Rich Chocolate and Cool Mint Flavor" and the drink was spotted by Instagrammer @FoodieWithTheBeasts.
The drinks are pretty inexpensive, as you can score two for $4, and they're marked as "limited edition," so they won't be around forever!
If you don't know where there is a Dollar General near you, there are stores in 44 states and you can check your area using the company's store locator.
Photo credit: Tim Boyle/Getty Images